Hollywood Nights
...a Vintage Hollywood Era inspired fashion for Silkstone Barbie and Fashion Royalty. Inspired by the fashions of the glamorous starlets of the 1930s -1940s.
From the studio of BarbsRose. Ensemble will fit either fully articulated Fashion Royalty or Silkstone Barbie.
It was rather difficult to get photos that depict the true beauty of this ensemble. It really is much more beautiful in person.
(Please Note: Dolls, Shoes, Props and other Accessories are not included in auction. Only Gown, Robe, Garter slip with attached Stockings, Strapless Bra, Scarf, Swarovski Earrings and Eye Shade/Sleep Mask are included in auction.)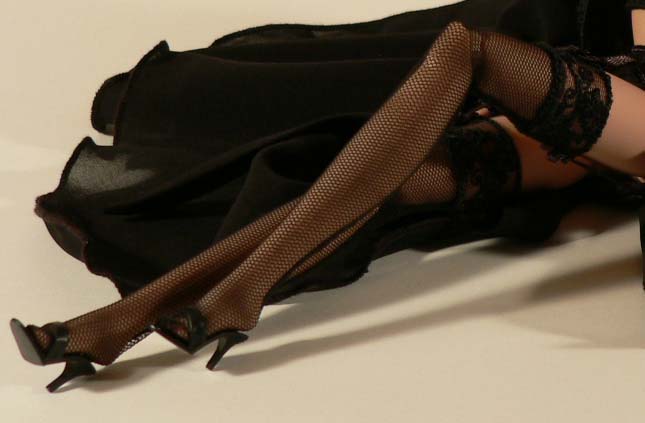 Lace Top Stockings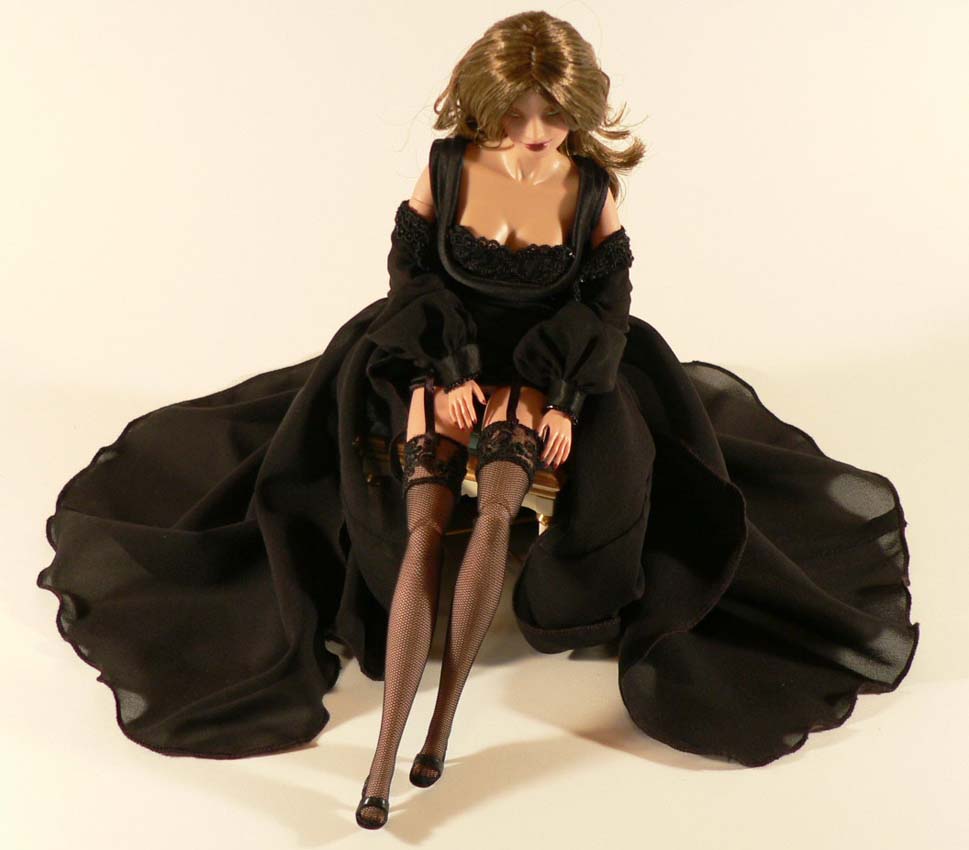 The silk chiffon has an very nice drape which shows up here.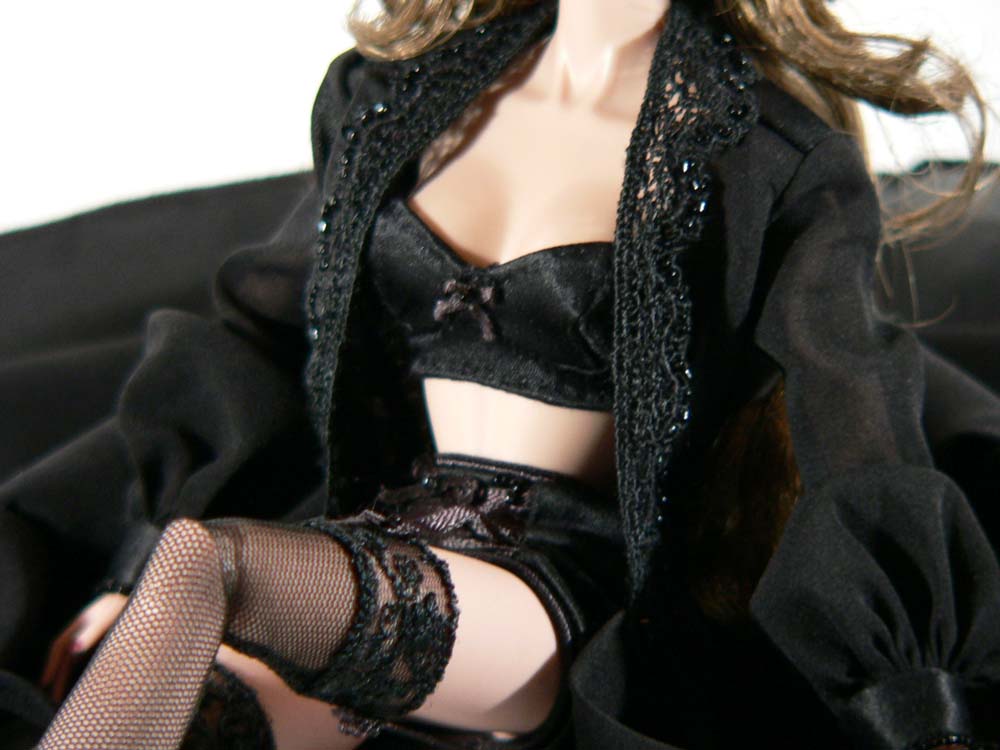 A close up shot of the detailed work of the ensemble.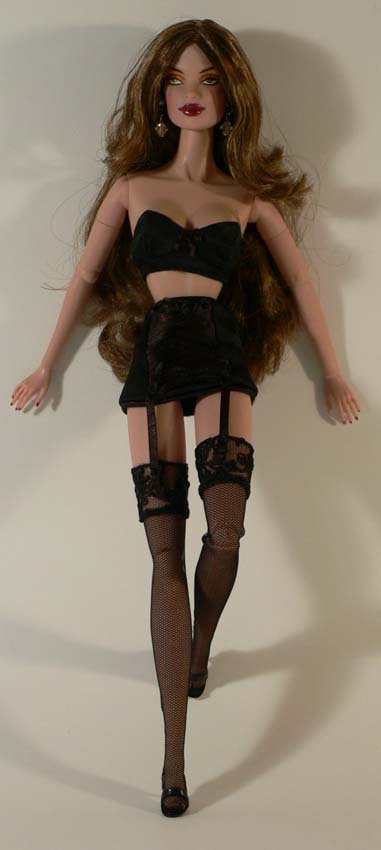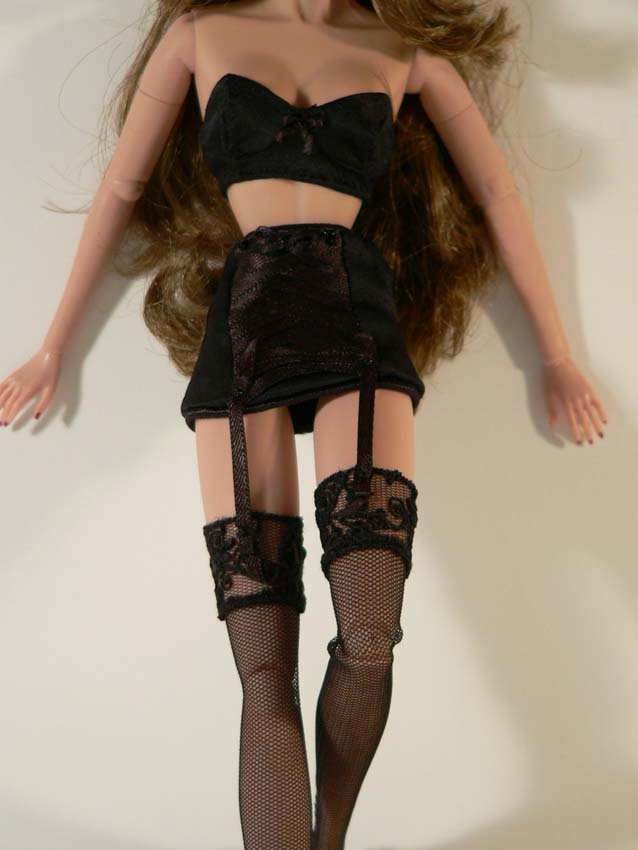 Strapless Bra and Garter Slip/Girdle with attached Lace Top Stockings.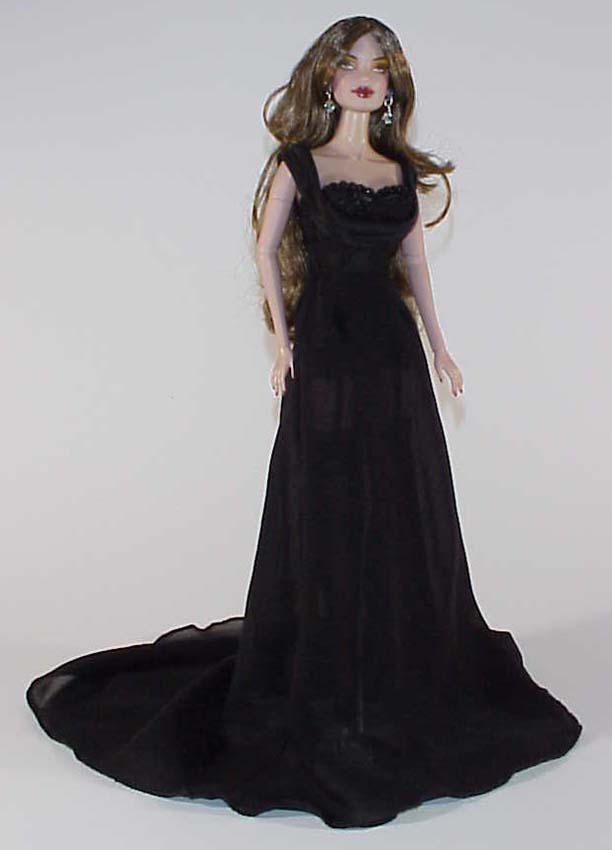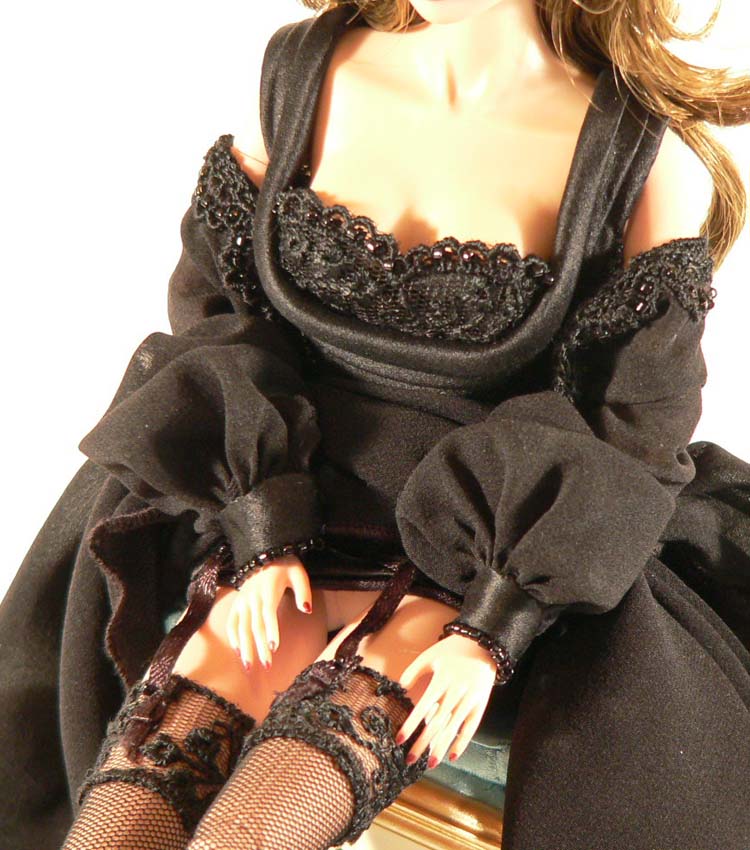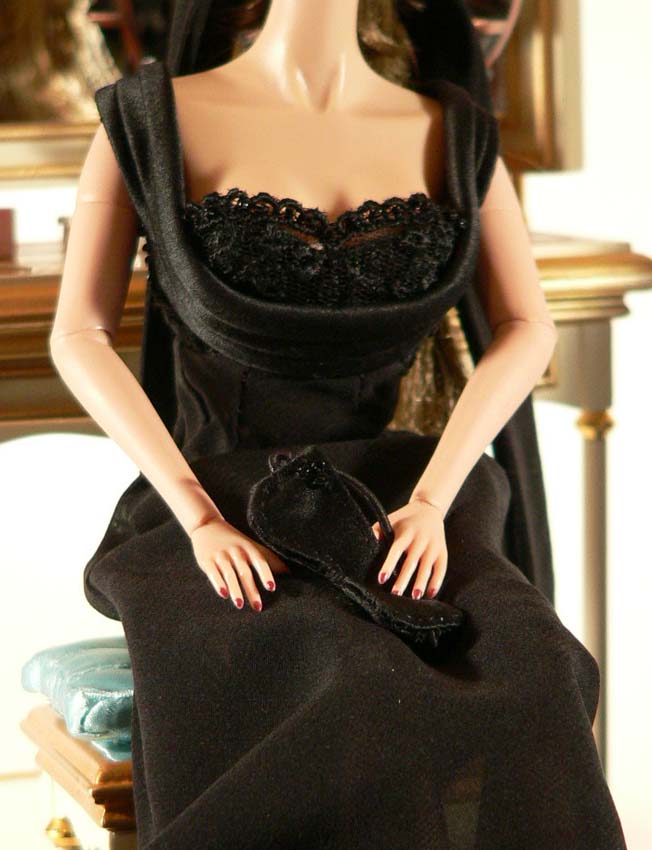 She is holding the eye shade/sleep mask.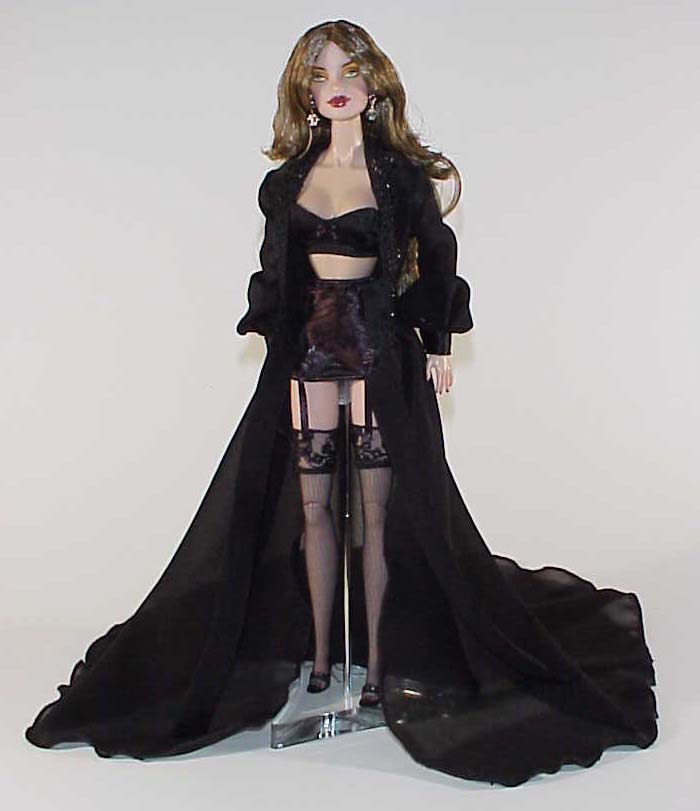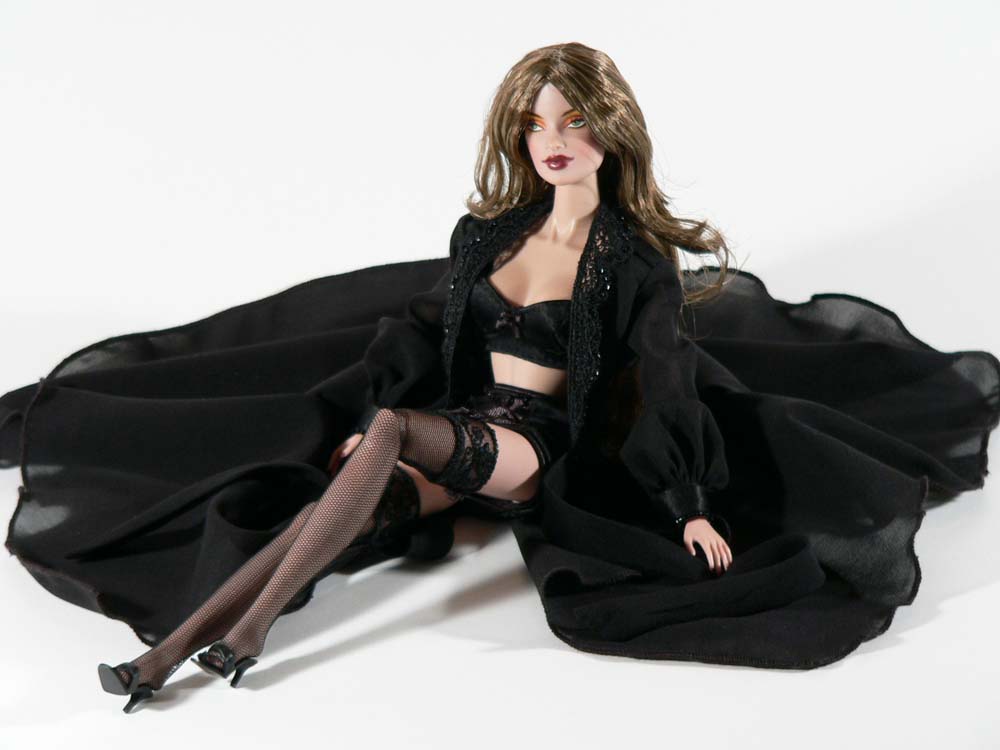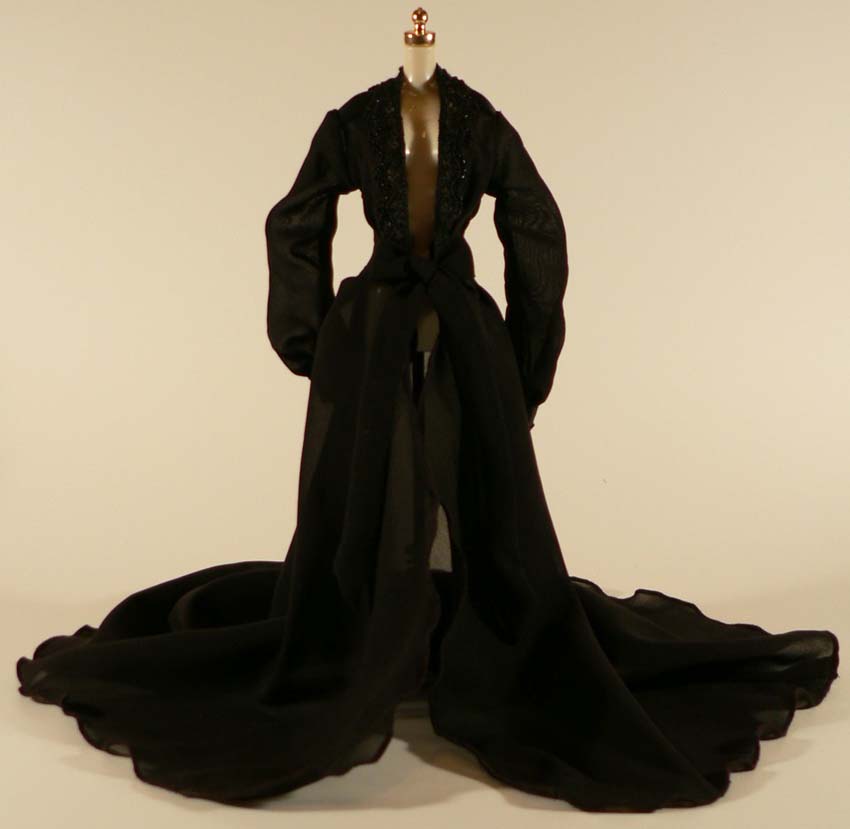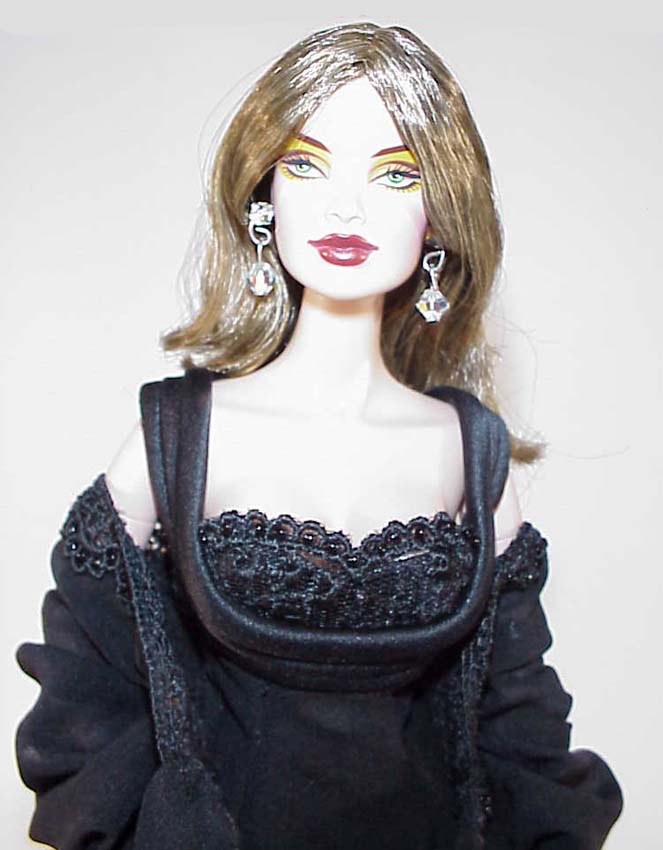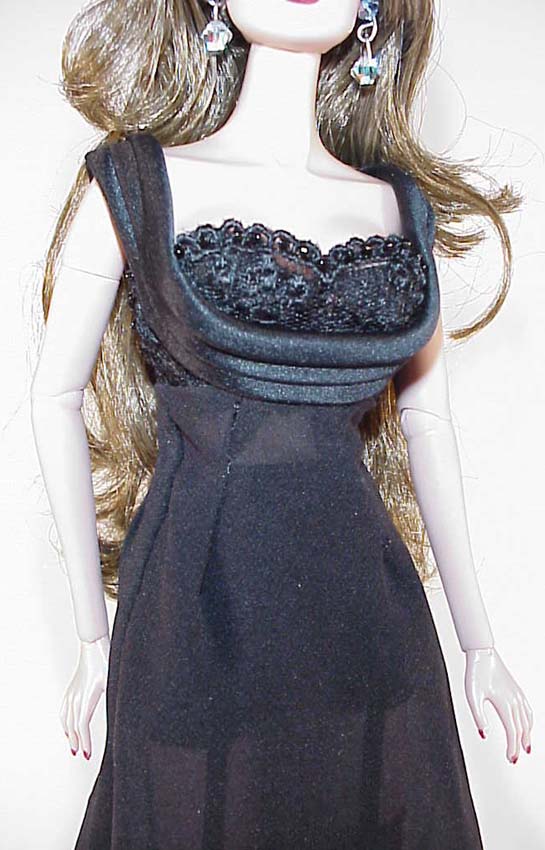 You can see the transparency of the silk chiffon here.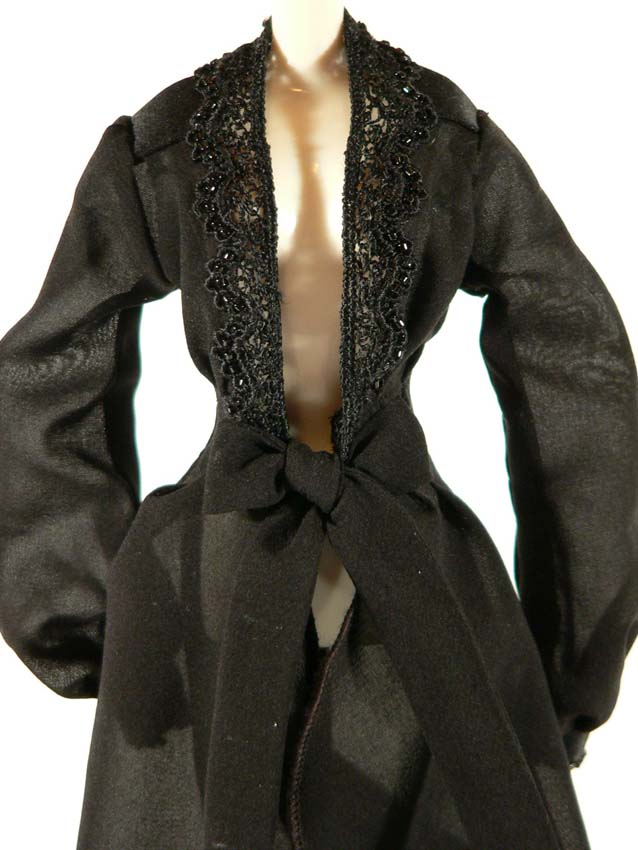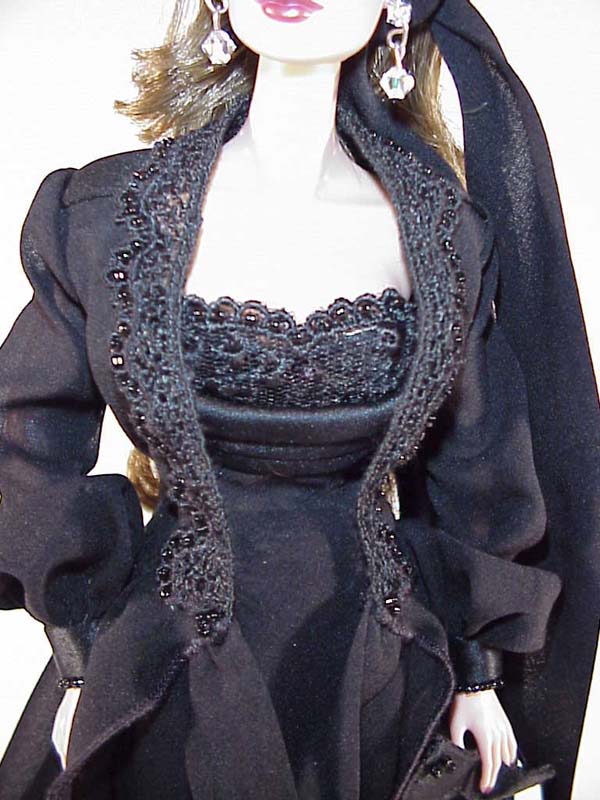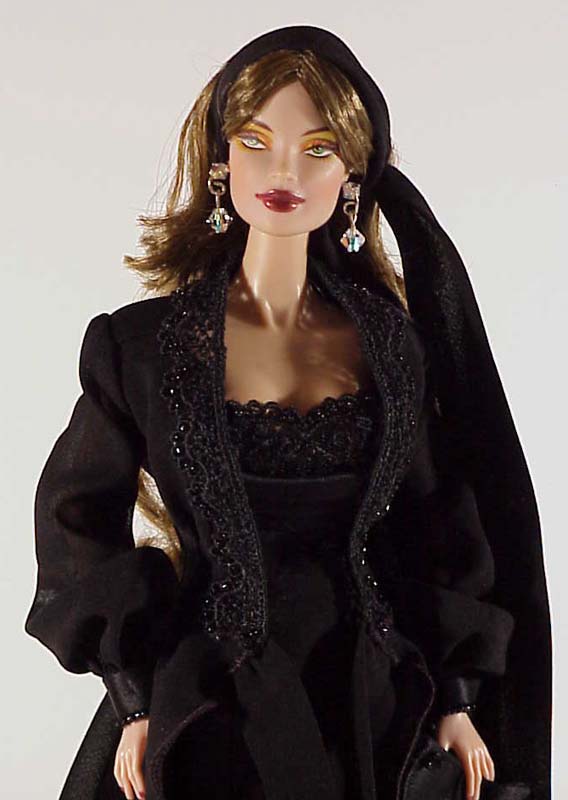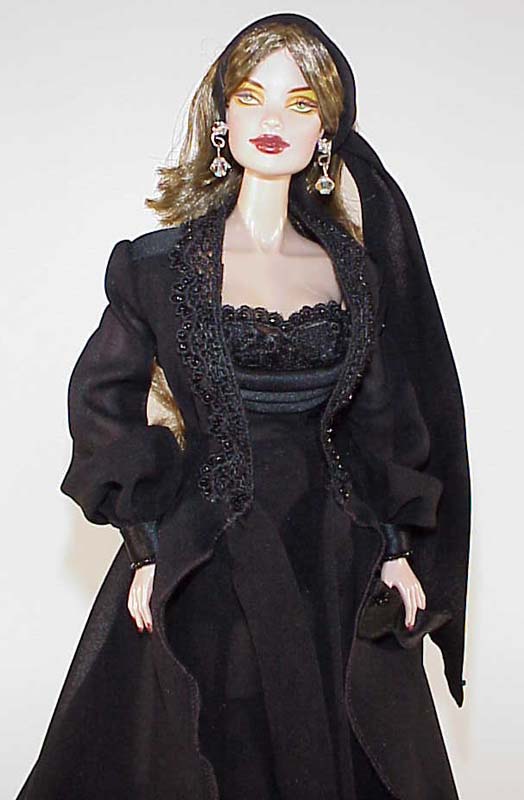 This shot probably shows the overall look of both color and detail the best. However, the ensemble still looks better in person than in any of the photos. The black is a very rich color and the details, including the beading look very nice in person. The beading sparkles and glimmers as do the earrings...in person.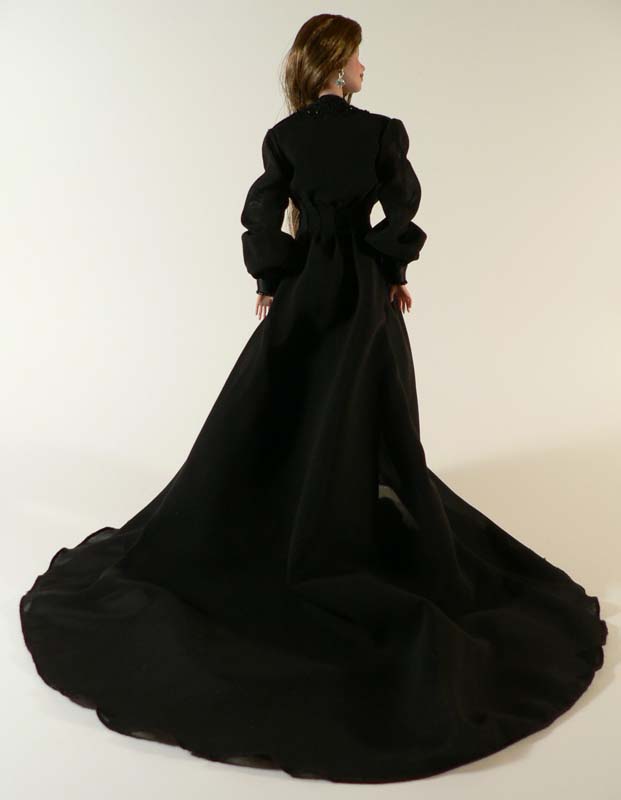 A good view of the length of the train on the robe.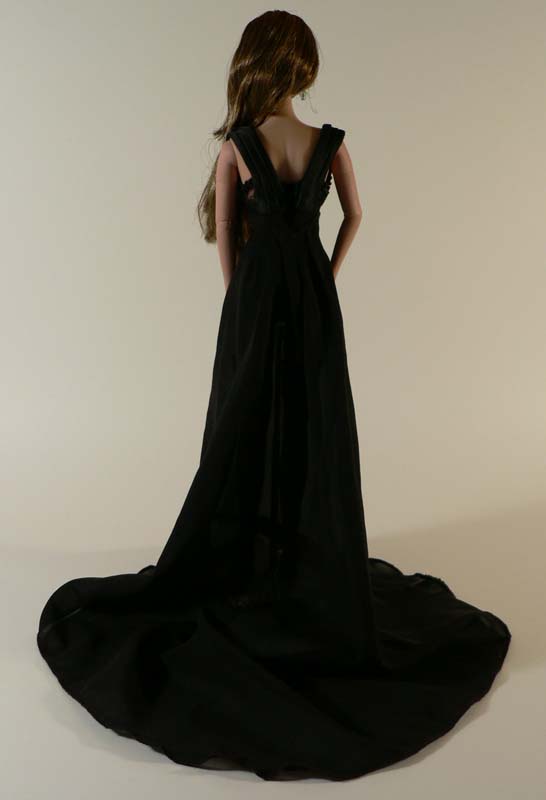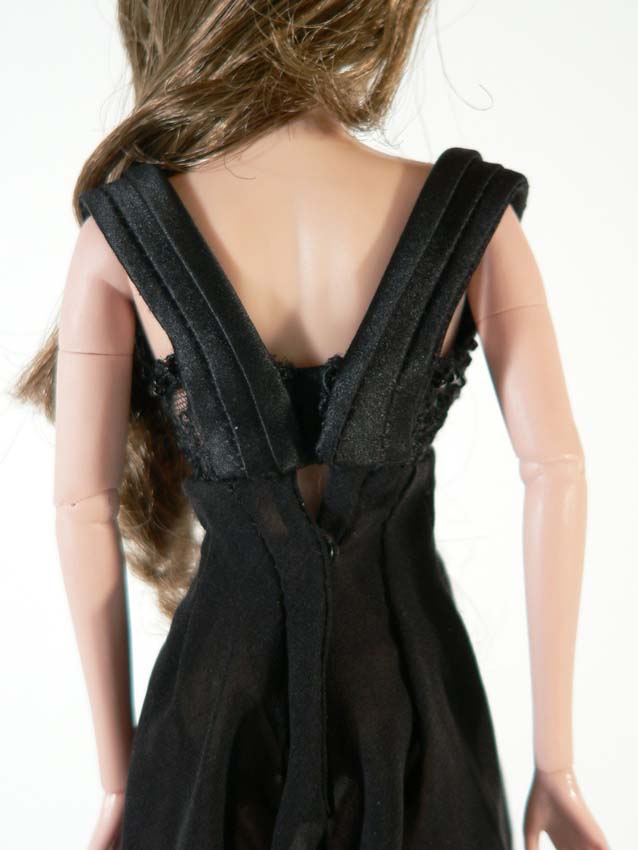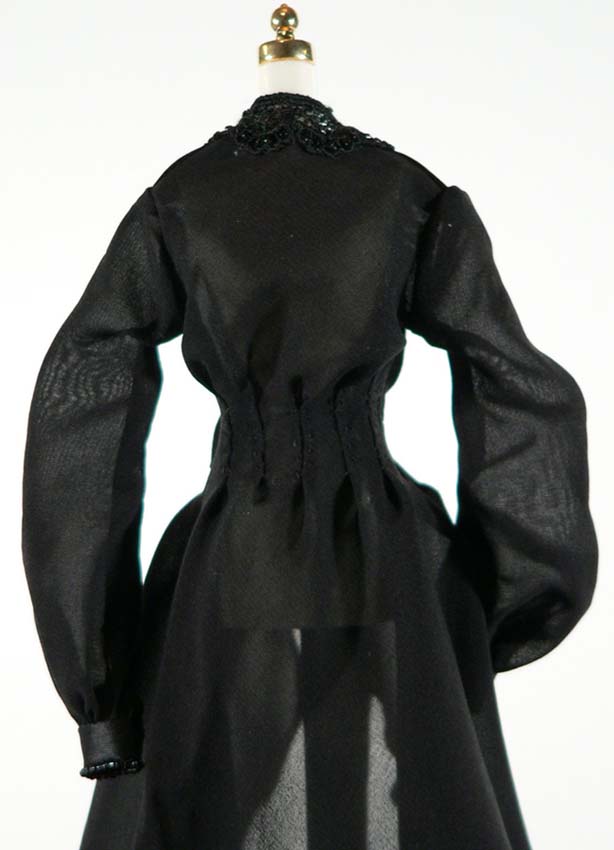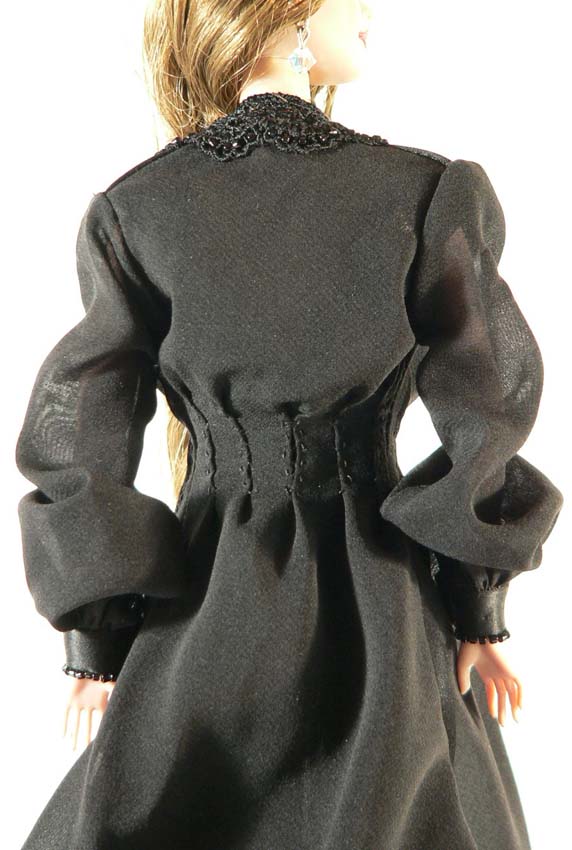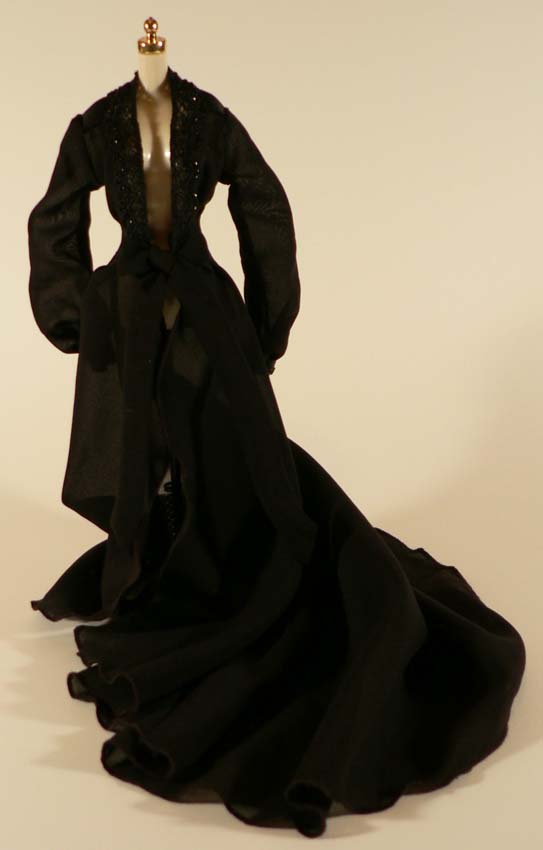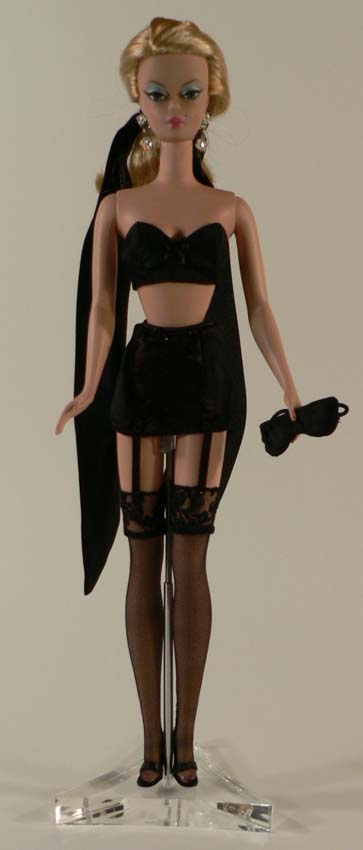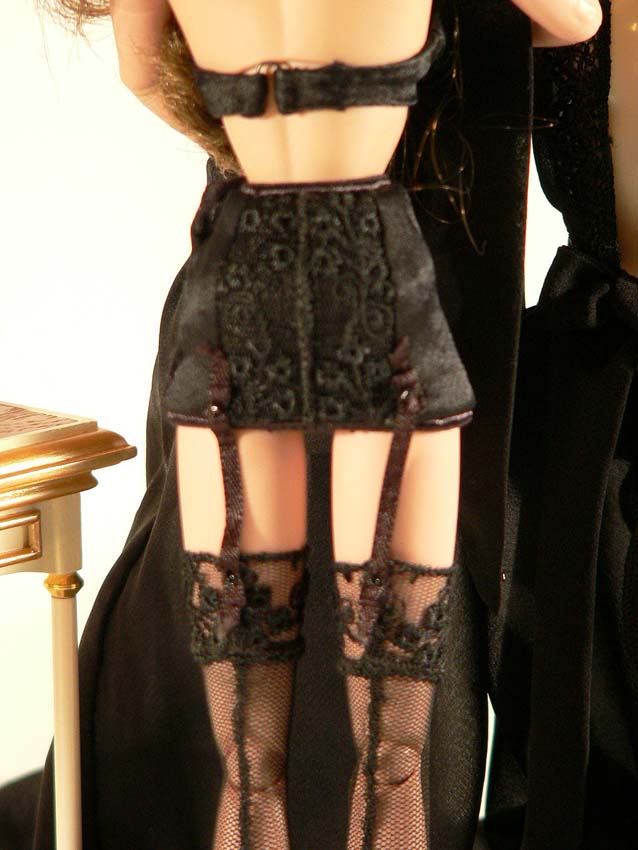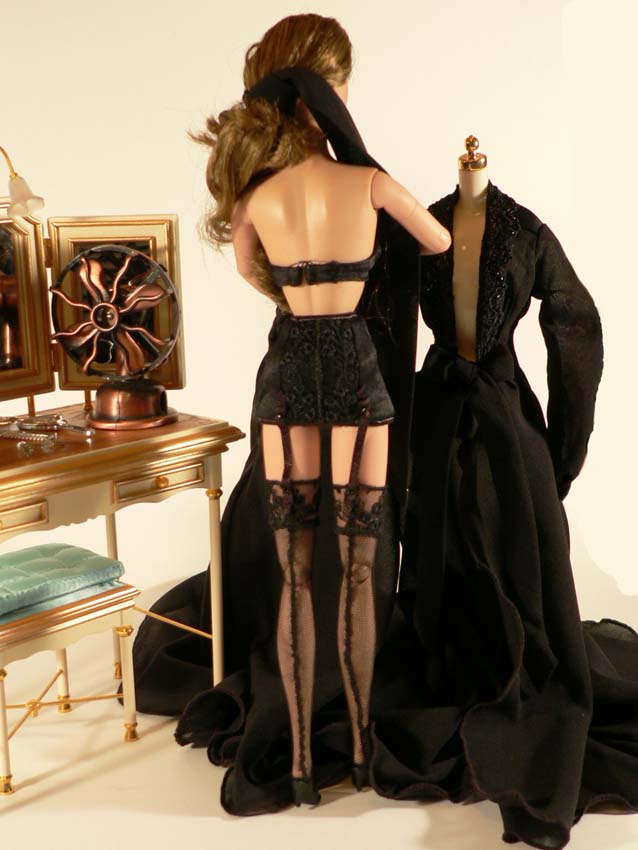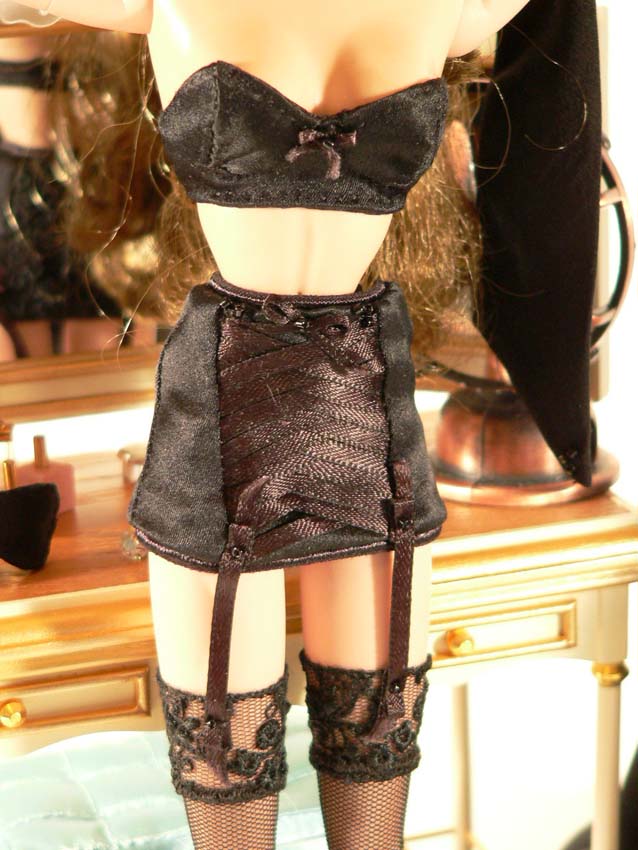 The details of the fronts of the lingerie items show fairly well here.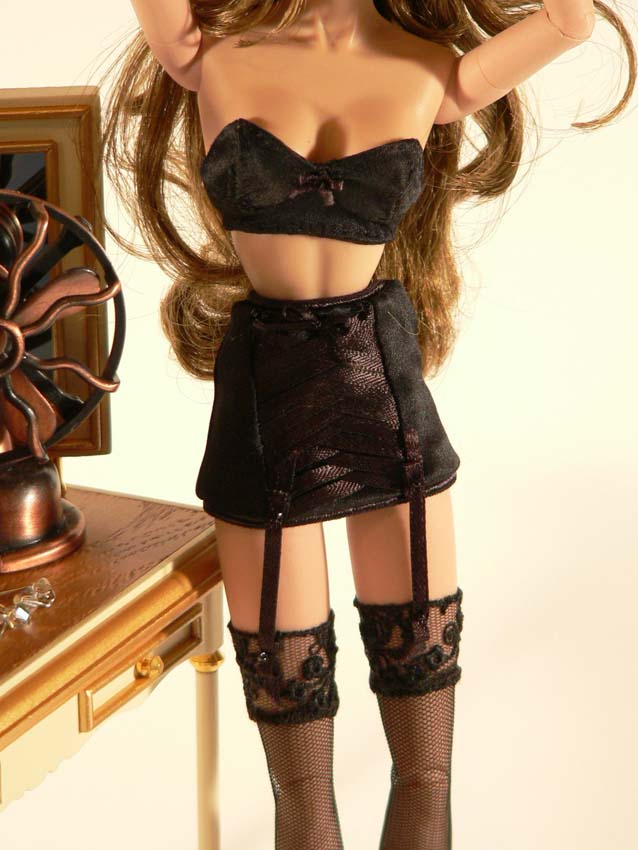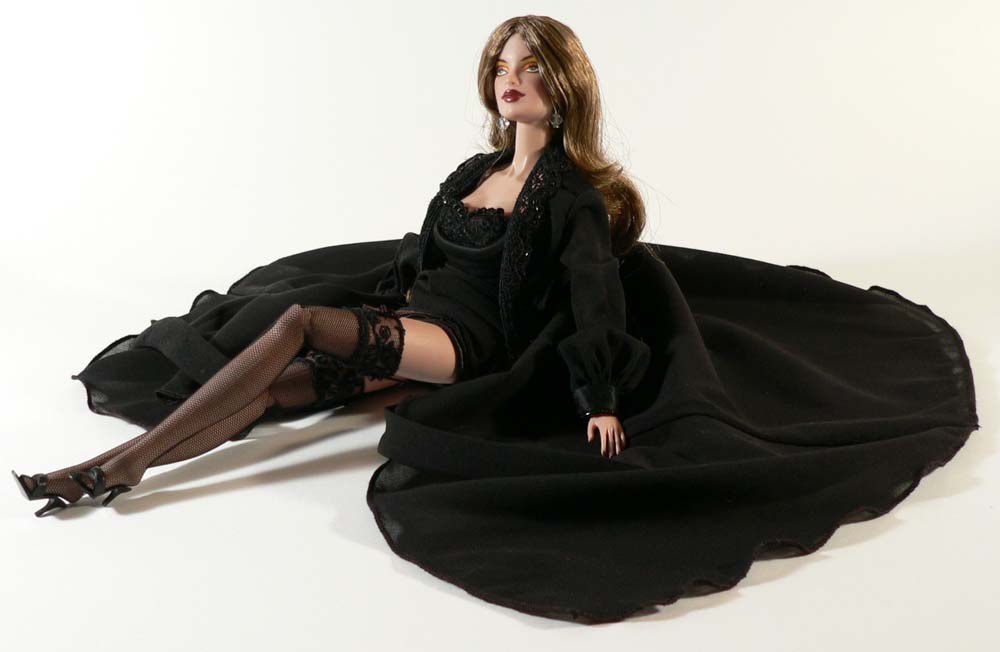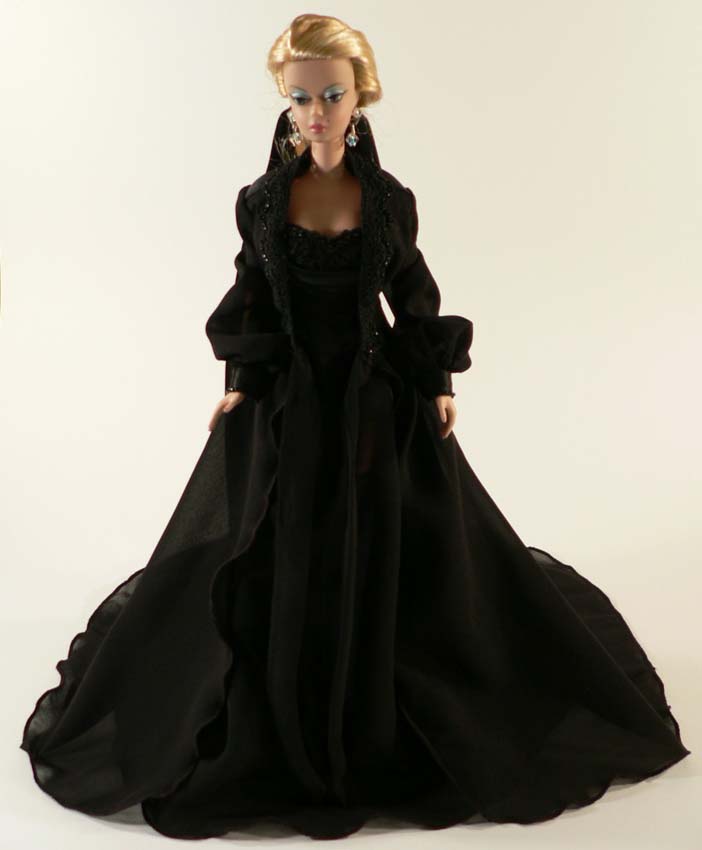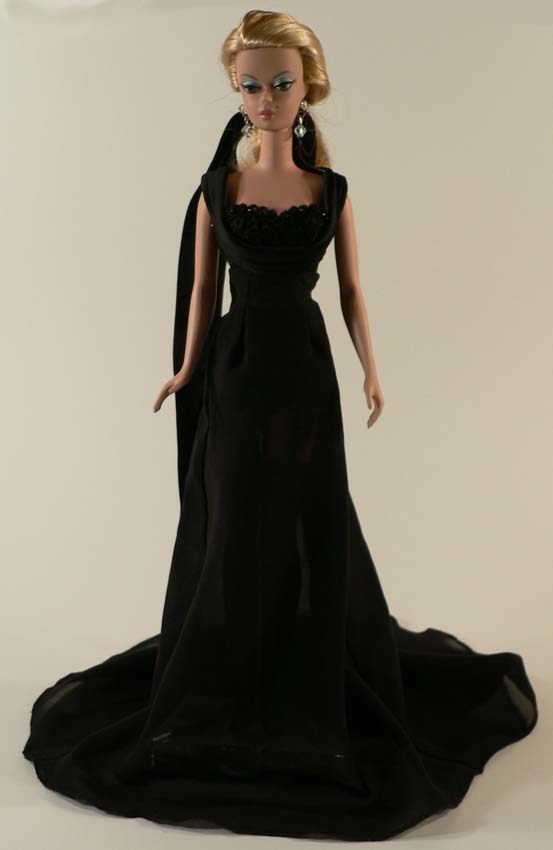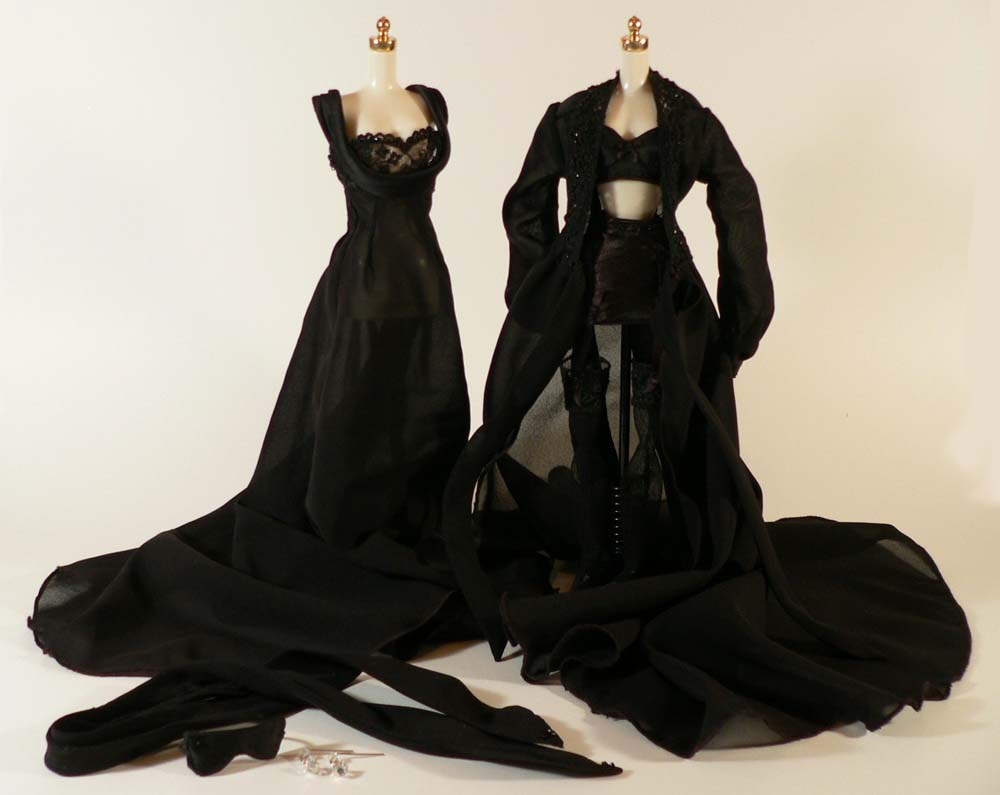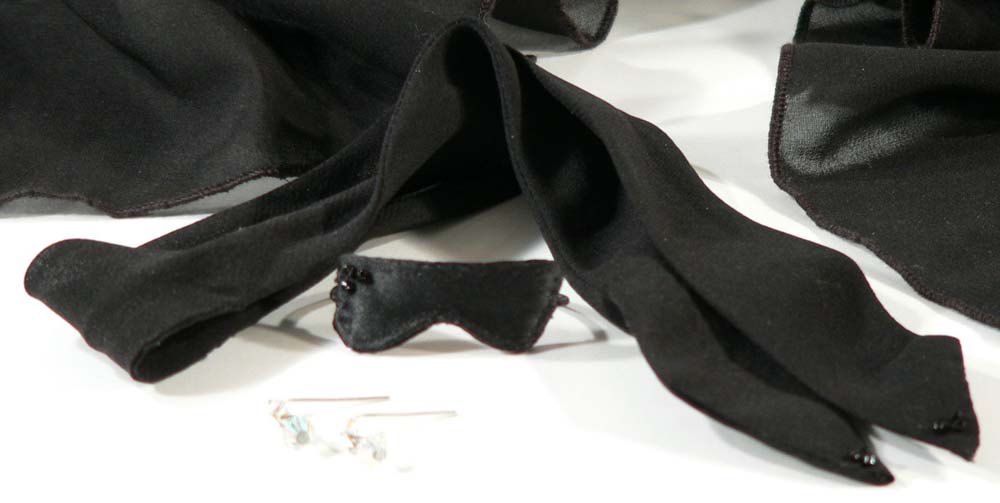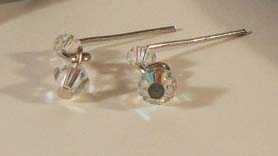 A Few Scene Type Shots Follow...